Contact Us
Please call me at 646-626-6743 or email me at monica.rodis@interpermresources.com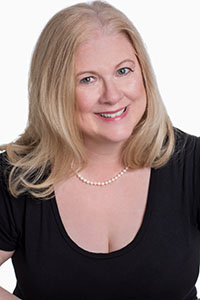 My clients are among the world's most prestigious firms; firms that candidates would like to join. I appreciate the opportunity to help these companies recruit top talent.
I have over 30 years of experience as a recruiter and attribute my success in all types of employment markets to the fact that I have always provided personalized client service to both HR and hiring managers for a reasonable fee. In addition, I do my best to help job seekers to make life changing decisions to help move their careers forward.
Before working in the search industry, I was part of the Consumer Marketing Communications Department at Hill and Knowlton, a global communications and consulting firm. I also worked for Lane Bryant in thier in-house marketing department.
I am originally from Cleveland, Ohio, and graduated from Kean College of New Jersey (now Kean University) earning a B.A. and currently I am a candidate for a Master's in Administrative Science from Fairleigh Dickinson University. I am also a Certified Personnel Consultant (CPC) and a member of the Legal Marketing Association.
Specialties include Marketing and Human Resources positions (Salaries $75K to $300K) as well as creative positions such as Graphic Designers and digital marketing staff on both a contingent and direct hire basis